This website has been given a long due refresh and now includes links to where you can download Paul's publications and order his books.
Read more

: Website refresh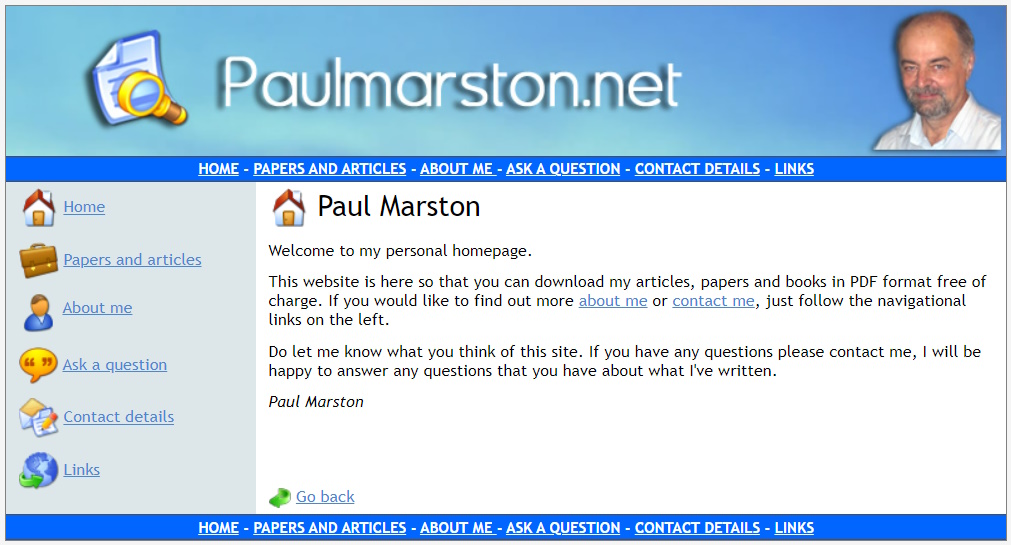 The first version of PaulMarston.net was put online in 2006 and built in static HTML and as such was difficult to update. This new website has been built in WordPress, with Paul now having the ability to update the content and add news.
If there are questions about Paul's writing you would like to see answered please contact him so he can respond.